Polyguard has a range of spray applied polyurea membranes that are blended from a combination of two chemicals in 1 to 1 ratio to provide a 100% solid, VOC free elastomeric coating that is specifically formulated to be moisture and abrasion resistant.
The membrane can be sprayed on to almost any surface as a continuous and seamless protective coating, that cures rapidly, leaving no weak points.

The membranes are applied in one continuous operation from as little as 1mm thick to several mm in just a few short passes, thus giving a seamless finish that covers corners, edges, depressions, cracks, bumps, uneven or complicated surfaces.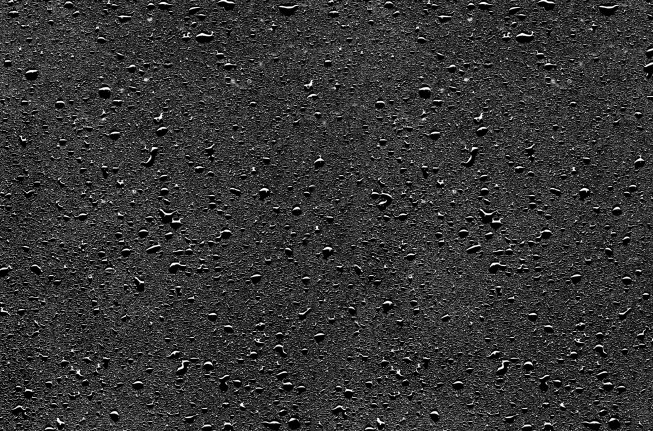 Specialist plural component equipment is required for the application of the membranes, thus the product can only be applied by a qualified applicator.
Surfaces must be clean and dry before application and in some cases may need to be primed before spraying.

Polyurea has exceptional qualities of adhesion, durability and water impermeability and is capable of withstanding extreme climatic conditions namely, atmospheric and work-related, thus protecting the coated surface against abrasion, cutting, gouging and corrosion.

The elastic type coating allows for flexibility and movement of substrate avoiding cracks in the lining while its strength provides a tough durable protective coating suitable for exposure to high wear and tear.
The raw material can be pigmented with various colours to suit the application. While the polyurethane coating is UV stable, certain shades of colours may fade with exposure to UV light.

Polyurethane coatings were originally and still are used in the mining industry to protect a wide range of products, such as the long conveyors and pipes, against abrasion, while moving large quantities of rough minerals and ore.
Our product range has diverse uses that also include decorative, protective, watertight and sound dampening coatings.

The completed membrane is impervious to high concentration of acids and solvents, making it ideal for the protection of:
Load carrying areas of commercial vehicles
Passenger boat decks - wet areas and luggage compartments
Water Features
Floors
Ship containers
Sandblasting machinery
Interior of motor vehicles - Racing cars, Touring 4wd's & Audio competitors.
The flexibility of polyurethane allows the coating to take on the shape of the surface to which it is applied.
Sealing and contouring unusual shapes is not a problem and its strength makes it ideal for bonding different types of surfaces together (no glue needed).
With Sound Dampening qualities the benefits of Polyurethane linings extends to eliminating unwanted resonance and noise caused by rattles & vibration from rough terrain to engine compartments and is even perfect for the car audio enthusiast.
Features
Non-abrasive
High rebound resilience
Hi-tensile strength
Homogenous
Protection of surfaces in contact with:
Most chemicals - Acids, Oil, Fuels, Solvents
Seawater, Industrial water, Waste water
Soil
Hydrolysis
Mould, Mildew & Fungus
Benefits
Fast Up to 100 square metres can be covered per hour
Cure Time Can be tiles, back filled or painted with 2 hours of application
Seamless No weak spots or gaps that can leak
Flexible Up to 200% elongation - has a give and take
Scope Infinite uses
Thickness Can be sprayed from 1mm to several mm
Colours
A variety of colours are available to match the application for which PolyGuard is being used. Some of the lighter colours however may fade if exposed to UV.

Since the product is UV Stable, exposure to light does not compromise the strength or elasticity.
Durable & Hard-wearing protection with innovative Polyurethane
Spray on Lining
Takes up contours & shapes
Watertight & Seamless
Joint Free & easy to keep clean
Protects from Rust and Corrosion
Enhances Appearance
Reduces Maintenance
Increase Service Life of Capital Goods
High Elasticity = Elongation at Break
Excellent Tensile Strength at Break
Textured, non-skid & flexible surface
Resists scratches, gouges & abrasion
Permanently attaches - cannot be stolen
Does not perish, crack, split or warp
Thickness from 1 mm to 10mm
Virtually no loss of space
Resistant to many abrasive chemicals
Withstands harsh weather conditions
Insulates from noise & road vibration
Polyurethane is essentially one of the most durable and tough products ever invented. When mixed and sprayed, the two components, (Iso and Resin) react chemically to form an elastomer which vigorously adheres to most surfaces.

With elastic capabilities of between 400 and 900 percent the end result is a pliable, strong and seamless protective coating which is impervious to water, and extremely resistant to abrasion, cutting and gouging. (Perfect for high traffic or hardwearing surfaces.)

It is UV stable and tolerant to a wide range of temperatures and climatic conditions. It is also resistant to many corrosion-causing chemicals; oils, fuels, acids and solvents.

Polyurethane Linings can be sprayed from one millimetre to several centimetres thick in just one operation and is cured to full strength within 24 hours. Although not a paint, a variety of colours are available.
Our polyurea and polyurethanes are not paints but rather a highly durable protective coating and watertight membrane.